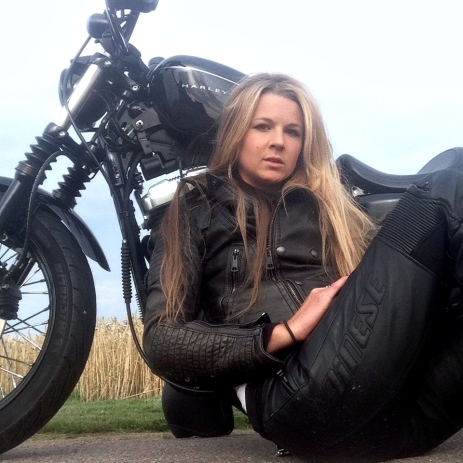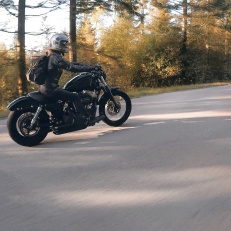 Life is just like motorcycles. It´s all about rolling forward because the gear back doesn´t exist.
How am i? I`m Ida.
A Swedish girl living in the southeast part of Sweden along the coast.
I living my dream. A motorcycle lifestyle.

It all started when i was young. I took dads old Puch Dakota and Suzuki and raced my brother in the Swedish woods.
When i turned 15 and got a scooter on my birthday. And i loved it! driving around, spending the hole weekends riding with friends. Started to think about motorcycles for about 6 years ago. And after some lifechanges i desided to go for it! One of my best dissisions ever!
Got my license in the autuum 4 years ago so i desided to wait for spring.. I can tell you something, that winter was a loooong one!
bought my first motorcycle the next spring.
My Harley Davidson 1200 Nightster -08

Why motorcycles?
It´s that feeling of freedom. You get the feeling that you´re really there and you can feel the wind blowing in your hair and you can really see and feel the landscapes you riding trought on a different way, the smells and the sun shining on you..makes you feel so good. Almost like you flying. It´s the best way to feel good from the inside and clear your head from all thoughts for a while.